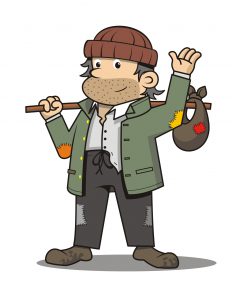 Welcome to thewealthybum.com. My name is Derek. This website exists to help people like you learn how to earn real income online.
As everyone knows the internet is full of scams designed to take your money and offer nothing in return. I have encountered plenty of these scams myself, and thankfully managed to find real opportunities that helped me create my online business.
I believe the best way to make money online is to LEARN proven ways of doing it.
Why "The Wealthy Bum"?
I spent most of my adult life working a full time job. I started to get to the point where I was so fed up with missing out on life because of work, that I started telling friends and family that I don't believe in working. They of course thought I was crazy, and jokingly asked if I was going to become a bum lol. I had no intention of becoming a bum of course, but vowed to find a way to make money, while still being able to spend time with my family and live life on my own terms.
Imagine being able to do what you enjoy everyday. Be able to travel whenever you want to. All while earning a full time income through your online business. The idea of this is what drove me to succeed.
Please take the opportunity to look around thewealthybum.com. If you have any questions, just ask.
Cheers,
Derek
Founder of thewealthybum.com