You see a lot of advertisements offering to pay people for taking surveys. Its hard to tell if they are a scam or if they have real potential. I am actually pretty familiar with some of these programs, because I spent some time taking surveys online.
So can you make money taking surveys?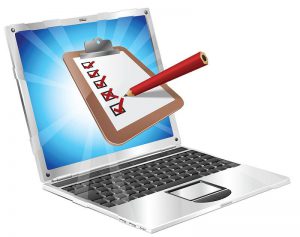 Actually, yes you can! I spent a few years taking surveys with a couple different programs that are still around today and I earned some extra spending money in my spare time. The 2 programs I used the most were Amazon Mturk, and Swagbucks.
---
Amazon Mturk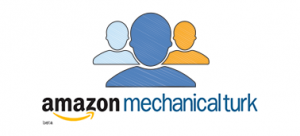 Mturk is a program owned by Amazon. Its a completely legitimate way to earn money taking surveys. I did it for a few years as a way to make a little extra spending money. Once you set up a Mturk account at amazon.com, you can start taking paid surveys that you qualify for. At first most of the surveys you qualify for pay very little. Some only pay a few cents. But as you do more and more, you will  begin to qualify for better paying surveys. The best surveys have a decent pay out, and don't take long to complete. These are the ones I like to keep an eye out for.
How much money can you make with Mturk?
Mturk is a great way to earn extra money, but it is unrealistic to consider it a viable source of income in my opinion. Since the payouts for each survey aren't very much, you really need to invest a ton of time daily to even make minimum wage. By 'ton of time', I mean 15+ hours per day of taking surveys to hit the minimum wage mark. If you have that sort of time, and want to earn money from home, it is definitely possible. In my opinion a far better, more profitable way to earn money from home is a program called Wealthy Affiliate. Check out my review of Wealthy Affiliate HERE.
---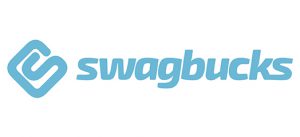 Swagbucks is a little different. They do payouts in the form of gift cards, including paypal gift cards. Since I had zero interest in store gift cards, I was only there to earn the paypal gift cards. Paypal gift cards are as good as money since they can be used anywhere. Swagbucks seemed decent at first, but over time I found it hard to qualify for surveys. Most of their surveys are looking for a very specific demographic, that I apparently didn't quite fit. Thats not necessarily a bad review of Swagbucks, I'm just saying it wasn't a great fit for me. I eventually stopped using the service.
How much money can you make with Swagbucks?
$0! Lol, since Swagbucks pays out in gift cards, don't expect cash for taking the surveys. If your someone who likes gift cards then Swagbucks might be worth trying out. They do offer that paypal gift card, which is basically the next best thing to cash since you can use it to make purchases practically anywhere. Like Mturk, Swagbucks' biggest downfall is how much time must be invested to earn any significant returns. I found it hard to justify spending 10 hours a day to earn a $25 gift card.
If your interested in making real money from home and still have plenty of time to enjoy life, take a look at my #1 recommendation for earning money from home HERE.