What Is Daily Profit Machines?
Daily Profit Machines is a internet based email and affiliate marketing program created by Richard Mortimer that claims you can make over $100 per day with their system by creating a mailing list and advertising to potential buyers. Profits are made if your efforts result in a sale, earning you commission.
Daily Profit Machines review
Program: Daily Profit Machines
Website: dailyprofitmachines.com
Opinion: Meh 

If you are trying to build a online business, I am sure your goal is to have that business be your full time income.
Once you start seeing success with your online business, it is difficult to go back to a regular job. I know first hand.
I built a online business that developed into a full time income. But during the building process, I still had to work my regular full-time job that I hated. It wasn't until my online business reached a consistent monthly income that I was able to quit the job that I hated.
Tasting success with internet marketing actually made me hate my full time job even more. It's like tasting freedom, but still being locked behind bars. One of my biggest motivating factors for succeeding with my online business was freeing myself from that full-time job lifestyle.
Making $100 per day is a great start to a full time online business. Daily Profit Machines claims that you can reach this mark with their system.
If you landed on this page, you are probably interested in learning if the Daily Profit Machines can work for you?
Lets take a quick look at the program and highlight some of the pros and cons.
Daily Profit Machines overview
Currently the program will cost you $9.63. Certainly not a lot of money, but nobody wants to waste money on a program that doesn't work, no matter how cheap it costs, right?
The $9.63 will gain you access to the program which includes 10 training videos that teach you how to set up a website, create a mailing list, and get people to sign up to your mailing list.
If you don't know exactly what a mailing list is, it's a list of email addresses that you regularly promote products or services to. The goal of course, is to get people to purchase these products or services which will in turn earn you commission.
If you have a website, you can get visitors to sign up to your mailing list by asking them. The problem is you need a ton of traffic to your website to build up a big mailing list.
New websites rarely generate a ton of traffic, it takes time.
That's where Daily Profit Machines claims to help you.
With their system, they claim that you can skip the traditional time consuming method of building a mailing list, and sign up with a company that will build your mailing list for you.
That sounds pretty good, right? How does it work?
Once you create an account with this company, you create a small ad. This ad will be published online. Whenever someone clicks on this ad and provides their email address, that is one more person added to your mailing list.
The caveat is, this service cost additional money.
Since this service cost money, the speed of your list building hinges on how much money you are willing to invest in it daily.
Getting just one person to sign up to your mailing list with this service will run you as much as 50 cents. That doesn't sound like a whole lot, but you need a ton of people on a mailing list to be successful and make a real profit.
If you want just 100 people added to your list, it will cost you around $50 with the service.
That is the downside of paying for a mailing list. The cost. The traditional way of building a list may take more time, but it is basically free.
But Daily Profit Machines said you can do it with no money?
If you were paying attention to the sales video, you may recall Richard saying that you can do all of this with no money.
Well that is part true, and part clever word use.
If you sign up with the mailing list service (mentioned above) they will automatically credit your account with $25. So basically you can create an ad and get $25 worth of people to sign up to your list for free.
Since each person cost roughly .50 cents, that $25 will gain you roughly 50 emails to your list.
When it comes to mailing lists, 50 people is not a whole lot, and certainly not enough to generate a $100 per day income.
Realistically you need thousands of people on your mailing list to generate an income of over $100 per day.
You certainly can pay for it using the Daily Profit Machines recommended service, but its going to cost you quite a bit of money.
Some other additional costs, you may not have realized
In addition to the paid email list service, there are some other required expenses that you may not have realized.
Website hosting
Don't forget the cost of creating a website. It's not expensive at roughly $15 per year, but it is worth mentioning.
Email autoresponder
You didn't think you were going to email everyone on your mailing list 1 at a time did you? That is where a email autoresponder comes in. Once someone signs up to your mailing list, they are automatically added to your email autoresponder list which will automatically send out a pre-made email that you create.
This service costs roughly $20/monthly.
Up-sells
Naturally the DPM program will try to get you to make some additional purchases after you become a member. These include:
800 Subject lines – $27 – A list of 800 subject lines that you can put in your email lists that are intended to get more people to open your emails. If they don't open the email, they can't make a purchase, right?
Super Subscriber Profit Funnel Mastery – $47 – Increase the effectiveness of your sales funnel. Basically teaches you how to increase your sales.
60 Days of 1-on-1 coaching – $197 – For newbies this might be necessary. But $197? Sheesh.
Check out my #1 Recommended program for making money online. It is free.
Is Daily Profit Machines good for newbies? 
If you are new to internet marketing, you might be concerned about your ability to understand what Daily Profit Machines teaches, and your ability to put into action what is being taught.
That is totally understandable. Some of this internet marketing stuff can be quite confusing at first.
Lets take a look at what the Daily Profit Machines training videos look like:
Introduction (4:00)
Comparing Opt-in Funnels (14:00)
Software You Need (10:00)
The Traffic Platform (32:00)
Scaling Up With the Software – Part 1 (24:00)
Scaling Up With the Software – Part 2 (17:00)
Scaling Up With the Software – Part 3 (16:00)
Scaling Up With Your Funnel – Part 1 (20:00)
Scaling Up With Your Funnel – Part 2  (28:00)
Summary (6:00)
Bonus video – Creating your own product
The videos are easy to follow along with, but there are aspects to the DPM's program that are going to confuse the hell out of someone who has no prior experience with building a mailing list.
If you are a newbie, I would say that you can give the program a try, and pay for the 1-on-1 training, but man, the training costs $197. That's just crazy.
Shut up Derek, does Daily Profit Machines work?
Sorry if you are bored to tears at this point.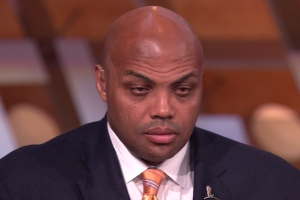 Simply put, does Daily Profit Machines work? Yes. It is not a scam. It can work if you are willing to invest the money into building a big mailing list.
If you are new to all of this, I think you will struggle to profit from the DPM program. And possibly lose money in the process.
Just don't get too excited about the $9.63 cost of the program. As we have learned there are plenty of additional costs.
Check out this free alternative instead
If you are interested in building a online business check out my #1 Recommended program instead.
It's free to get started, great for newbies, and offers plenty of free help and support. I'd recommend it over Daily Profit Machines any day.
Thanks for checking out my review of Daily Profit Machines. Questions? Leave them down below ↓
Thanks,