Net Space Profits Review
Name: Net Space Profits
Website: www.netspaceprofits.com
Price: $34
Owner: Tyler Ericsson
Rating: 30/100
What is Net Space Profits?
What Expenses are There?
Who is Net Space Profits for?
The Worst Part of Net Space Profits
Final Opinion
Ever heard of Net Space Profits? If yes, you must be wondering what it's all about and how it can help you make money online. Well, today a lot of people are interested in whatever they can do to earn a steady income online, and Net Space Profits claim to offer a unique tactic which can help you earn passive monthly profit. But how true is this claim? Does Net Space Profits really work? Or is it just a scam?
To clear things up for myself and everyone else, I got a hold of the product to see if its content and offerings are worth your time and money. One good thing is that everything sounded perfect on the website and the business model looked sound. However, as soon as I accessed the training and information, I noticed a greedy catch as well as other negatives that you must be aware of in case you planned on getting the product.
For Starters, What is Net Space Profits?
Technically speaking, Net Space Profits is a step-by-step program that teaches you how to create a city website that automatically sets up "net spaces" for more than fifty businesses in the city you chose. You then learn the tactics needed to rank each of those spaces and lease them to local businesses for a passive monthly profit.
In simple terms, Net Space Profits are ready-made sites which are custom built for specific offline businesses including Plumbers, Attorneys, Chiropractors, etc. The sites already have built-in SEO elements as well as a suggested domain name format both of which increases the possibility of getting ranked high in search engines.
Once you're ranked, you can then visit particular small business and let them know that you're ranked on the first page of Google and can channel very targeted traffic to their websites. Lastly, you'll offer to lease the site for $300 per month.
Additional Expenses?
Yeah, apart from the initial $34, you'll also have to make a domain purchase which cost $10 per year as well as hosting which costs $4.95 and above. Moreover, low prices like $4.95 tend to be available only if you pay for two years in advance.
Upsell?
This was another thing that was actually confusing to me. It's more like an expensive "fast track" upgrade. I mean, to me the upgrade wasn't in any way different from the original product. The wording literally defined the product I was already paying for!
I later left the page and was offered a 50% discount which I passed. However, within 24 to 48 hours after buying the product, I got full access to the upgrade without spending a penny. It was delivered via email!
So, this only means that ordering the upsell would only put me in the position of demanding a refund since he was still going to give it to me later.
For the most part, you also get tired have a surprise bonus after a few days after the purchase. The package contains videos and power points coupled with instructions on how to use them to get backlinks to your site. This is sure to be a good bonus for "newbies."
So, Who is it for?
In my opinion, the entire training is targeted to newbies as well as other inexperienced people who don't have hosting. In other words, if you're a bit experienced, you can quickly figure things out on your own. Moreover, some steps in the product are terrible due to Tyler's horrible training.
There are quite a few things that you might find interesting about the product including the;
• Well-designed websites.
• Ready-made prospect letter and contract.
• Good offline to online business model.
The Worst Part of Tyler's Product
This is the point where the owner's true and selfish intentions are revealed. I actually find this to be a major downfall of his poorly developed product.
You're basically forced to sign up with their affiliated hosting company, Brain Host. It's pretty obvious that they're making more than what they're charging for the front-end product when you sign up with their suggested hosting company.
Moreover, the aggressiveness of which they compel you to use their affiliated hosting company is a huge turnoff, and it only makes the owner appear greedy and self-serving. I mean, this would have been done without the scare tactics; more like 'if you fail to sign up with Brain Host, you won't be able to make it work on your own' that's just hilarious.
In essence, if you already have your own hosting and don't wish to sign-up with another, they make it sound and look like the sites won't function unless you sign-up with Brain Host.
You should also know that Tyler initially recommended Host Gator (you can see it in the contradictory training videos) but immediately says "YOU must use Brain Host"! So what does this mean? Well, it only implies that the sites work with HostGator as well as other good hosting companies. In fact, these sites are sure to work with ANY hosting company with .php! So it's glaringly clear that he only wants the fat Brain Host commission! This only makes me feel that the front-end product is only a lead-generator to get you to purchase hosting which pays more than what Tyler is demanding for the PRODUCT.
Moreover, the horrible and incompetent support is yet another proof of the greed. It's pretty evident that they don't want to face their responsibility of helping "newbies" and thus arranged Brain Host to set up everything for you. You might find this to be good for newbies, right? But what can one say about the contradictory training videos that are a mix of version one with Host Gator and version two with Brain Host?
Net Space Profits also make you believe that their "sites are particularly designed for Brain Host." That's a big fat lie!
They only mean that they have cPanel and that Brain Host will set up the sites for you, probably when you go through multiple upsells from the company and after you get your domain name from Brain Host (which you're aggressively forced to do). I recommend you stay away from any hosting company who compels you to get it through them without other options.
Final Words
With all that has been said, one can conclude that the business model is good, but in my opinion, their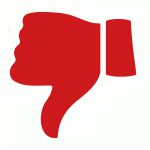 "thorns in the rose bush" ruined everything. Don't know about you but their forced hosting sign-up is a big turnoff to me. Moreover, the incomplete and confusing training materials coupled with the horrible customer support makes this product a joke. I don't really see how you can benefit from a product that's filled with so much greedy and self-serving monetization tactics. Additionally, I think you may have a hard time when it comes to pulling off the business model unless you have an idea of marketing coupled with the ability to express that in a conversation.
I personally give Net Space profits a thumbs down. There are other legitimate programs out there that really do work. Check out my #1 Recommendation for making money online. The best part, its FREE!