Program: Click Cash Machine
Owner: Aaron Ward
Price: $49
Recommended: Nope ??
Did you hear about Click Cash Machine and wonder if it's a scam or legit?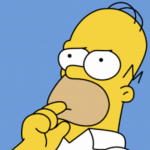 Well I took a look at this money making program to see if it lives up to its own hype.
On first look, Click Cash Machine has all the makings of a typical get rich quick scheme. The owner Aaron Ward even makes us the bold promise of helping us earn $60,000 within the first sixty days of becoming a member.
Sounds nice, but I would be a fool if I were to believe that.
Click Cash Machine Review
Like most get rich quick schemes, Click Cash Machine tries to lure people into the program with promises of getting rich quick and easy.
The cost of the program is $49. Included in your membership is access to their "secret cash machine system" that they claim can make you rich within months of joining.
How Click Cash Machine "works"
The program works by leveraging traffic from popular social media sites like Youtube, Google, and Facebook and turning that traffic into profits.
The way you profit from this traffic is by putting affiliate offers in front of potential buyers. The idea is that these "buyers" were already interested in what you are offering them, so naturally it should be an easy sell. At least that is the idea.
The program claims that the traffic that is generated by their system is completely free for you. According to their website, the the buyers are "extracted" from these social media websites using "secret codes". ??‍♂️
I'm not entirely sure what that means, but I am extremely doubtful that any of these major social media websites would permit this program to steal traffic from their sites.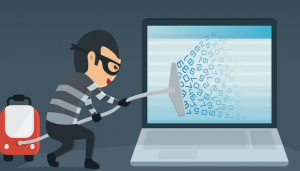 Click Cash Machine scam
There is a ton of red flags with this program, it's really not difficult to spot them.
The big, overhyped promises alone are a red flag. Here are a few examples:
You will know the code to making millions online after watching the sales video
You will make money on complete autopilot
Make $1,000 within the first hour
I'm sorry, but I have personally never reviewed a making money program that used those kind of terms and actually lived up to them. It is always a scam.
Legitimate making money programs require your time and effort. And they don't claim that if will be fast and easy. It does take time and effort, but believe me it is worth it.
When it comes to Click Cash Machine all you are getting is a tired old sales video chalk full of false promises and paid actors!
A word of warning
I make money online. So I know it's possible. The thing I hate to see is programs like Click Cash Machine giving internet marketing a bad name.
Just like you there are tons of people looking for legit ways to make money online. I can't stand it when programs like Click Cash Machine lure these people in and steal their money. Chances are most of these people will never try another internet marketing program again after that.
The fact is there are far more scam programs online than legitimate opportunities.
Check out a program that is NOT a scam. One that I highly recommend.
Affiliate marketing
Something that was mentioned in the CCM video is affiliate marketing. I don't want CCM to have you thinking badly about affiliate marketing, because it is actually a legitimate way to make money online. It's actually how I make money online with multiple websites that I have.
Is Click Cash Machine a scam?
Yes! This program will NOT make you money. It is simply designed to offer empty promises and take money from you.
I definitely do NOT recommend it.
My recommendation for you
If you are interested in getting started with your own online business, I highly recommend you give my #1 Recommended program a try. It's where I got started with my full-time online business.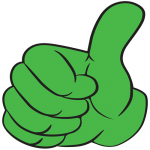 It's actually free to get started, that is one of the reasons I like to recommend it. You don't have to risk anything to give it a try.
Thanks for stopping by to check out my Click Cash Machine review. If you have any questions or insight on this program please leave them in the comments below, I'd like to hear them.
Cheers,