Crowdology Review
Program: Crowdology
Website: crowdology.com
How do you feel about surveys?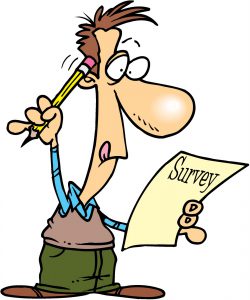 The idea sounds appealing. I mean getting paid to answer a few questions? What's not to like?
Once you start taking them though, you kind of remember how boring and time consuming they can be.
Even with that knowledge in mind, I think most people would take surveys if they could make a living doing it.
I recently discovered Crowdology. The thing that interested me about Crowdology is that they don't promise people riches for taking their surveys.
Honestly, I never go into any survey program expecting to make a living doing it, no matter what outlandish claims they might make.
But Crowdology didn't make any of these 'get rich taking surveys' claims,  and that intrigued me.
What Is Crowdology 
Crowdology is a survey program that offers cash, gift cards, and prizes to members for completing surveys
Members are awarded cash into their Crowdology account for completing surveys.
Every survey shows how much you will be paid for taking it. Typically the longer the survey is expected to take, the more you will be compensated for completing it.
Rewards
The money in your Crowdology account can be redeemed for different rewards, once you meet the minimum balance for the reward your requesting.
Amazon gift card – If you would like to redeem your cash for a Amazon gift card you will need to hit the $10 minimum balance before you can claim this reward.
GCodes – $10 minimum balance is required to cash out for a GCodes gift card to popular stores like, Footlocker, Gap, and Toys R US.
Paypal – My favorite option, and the most popular of the rewards is having your Crowdology balance transferred to your Paypal account. Minimum withdrawal amount for this reward is $8, with a maximum withdrawal amount of $12.50. Keep in mind Paypal will charge a 2% handling fee.

What I like about Crowdology
1. Keeping it real
Like I said, Crowdology doesn't make any get rich quick claims with their program, so I like the fact they are keeping it real, so to speak.
2. No points!
Most survey websites nowadays utilize a really annoying points system. You accumulate points, then you redeem them for rewards.
Well Crowdology doesn't bother with that crap. Whatever money you have in your account correlates to real cash.
3. Real money
They pay you in cash. Well Paypal. Most survey websites only offer gift cards, or sweepstakes entries. Crowdology will actually transfer real money to your PayPal account.
What I don't like about Crowdology 
1. Just another survey website
Even though there is some upsides to Crowdology, at the end of the day it is still a survey website. That means it has its earning limitations.
2. Not enough surveys
This one is pretty annoying. There are not enough freakin surveys to take. I did 1 survey in the 3 days I was reviewing the website.
3. The surveys don't pay that well
The survey I did paid $1.00. I read some user reviews and apparently most of the surveys pay in the $1 range. Crowdology claims that some surveys pay $10, but this doesn't seem to be a common occurrence.
Final opinion on Crowdology
Crowdology is doing some things right, but the fact that there just aren't that many surveys to take is kind of a deal breaker for me.
If your okay with making a few bucks here and there, I say go ahead and give it a shot.
My recommendation
Im not big on survey programs. The fact is they just don't pay that well considering how much time and effort it requires to make money.
If your ready to ditch the survey websites and start making some real money, check out my #1 Recommendation for making money online. Its FREE!