My Home Job Search Review
Program: My Home Job Search
Website: myhomejobsearch.com 
Working from home. That sounds pretty good doesn't it? Not having to wake up before the sun comes up. No more sitting in traffic. No more idiot boss and annoying co-workers to deal with.
I think most people would quit their jobs in a heart beat if they could find a legit work from home opportunity that pays well.
My Home Job Search claims to have found the secret to finding the work from home job that you desire. The real question is:
"Is My Home Job Search legit?"
Read on to find out if My Home Job Search is worth your time.
What is My Home Job Search about?
My Home Job Search is a program that claims to help people like you find legitimate work from home jobs in your area. The website has been around since 2016 and claims to have helped thousands of people find work from home opportunities that really pay.
If you take a look at their website you will find a lot of testimonials from 'real' people that claim that My Home Job Search Has helped them find a well paying work from home job.
The program is the same as many similar programs before it. You start by filtering jobs based on this criteria:
Location
Pay (who selects the lowest paying choice?)
Number of hours you want to work
You are then presented with a list of possible jobs that meet the above criteria. I played around with the criteria and tested out different variations. I got the same results each time though. Makes me wonder if that feature is just there to add the perception of legitimacy to their program?
My Home Job Search – Pricing and membership levels
My Home Job search offers 2 membership levels; Basic and premium. Obviously they push for members to become premium members. Thats how they make their money. Below is a list of benefits and features that you will receive with each membership level:
Basic:
Free (no cost)
Searches from a limited categories list (some categories are premium only)
Premium:
A one-time fee of $99
Full access to the entire My Home Job Search website
Additional membership support for premium members
The dark truth behind the My Home Job Search scam
Up to this point, you might be thinking the program sounds like it could work. I mean they have the appearance of legitimacy with their website. They even have some convincing user testimonials. Unfortunately when I put the program under a microscope, I uncovered some ugly truths:
The News Video Is A Trick
The ol' news video appearing to support the legitimacy of the program. This is a powerful trick that I have seen countless scam programs use time and time again.
I review many making money programs. The more scam programs I review, the easier it has become for me to spot their tricks.
I have reviewed countless scam programs that use that exact same generic news broadcast video in their sales pitch's. It leads people to believe that if all the popular news stations back up this program, it must be legitimate.
The trick is that it never mentions the My Home Job Search program by name. Thats because it has no affiliation with the program whatsoever. 
Hell, if you scroll down to the bottom of the sales page, My Home Job Search will disclose it themselves in the fine print. NO AFFILIATION!
The typical purchaser does not make any money using this system?
Take a look at the disclosure above. It clearly states that the average person MAKES NO MONEY WITH THE SYSTEM! I don't really need to say much more on that. The proof is in the pudding.
Fake Testimonials
Come on, you all knew this one was coming. I can't even tell you how many of the stock testimonial photos I recognized from other scam programs that I have reviewed in the past.
There are always jobs available in your area, even if you area doesn't exist
When you enter your zip code and press enter, the next page shows you how many jobs are available in your area. This leads people to believe that they have a chance to land one of these jobs if they continue with the program.
Well I was curious what would happen if I entered a zip code that doesn't exist. Here's what I got:
Whoa! 27 employers in a nonexistent location. Nice!
The Owner Is A Ghost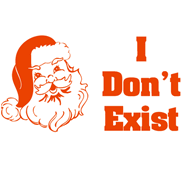 Okay, maybe calling the owner a ghost is a bit extreme. But he certainly does not exist. At least 'Michael Anderson' doesn't exist. Michael Anderson is presented to us as the creator of My Home Job Search. Upon further investigation, he is nothing more then a stock photo as well.
So, is My Home Job Search a scam?
Its impossible to trust any website that employs such deceptive tactics.
Lets put it this way. I've never come across a legitimate business that used deception and trickery to lure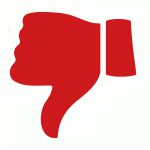 people into their program. If the program works, let the results speak for itself.
My Home Job Search has decided that they need to trick people in order to get people to use their program. Thats not my idea of a legitimate business. Its my idea of a scam.
Not all work from home opportunities are a scam
Believe it or not there really are some legitimate work from home opportunities out there. Sometimes it feels like trying to find a needle in a haystack though.
Its no secret that scammers have taken the opportunity to use the internet to trick people out of their hard earned money in order to line their own pockets.
Part of what I do here at The Wealthy Bum is help people steer clear of online scams. On the flip-side I also show them legitimate ways of making money online.
My Home Job Search doesn't fall into the legit category, so check out my #1 Recommendation for making money online from home. Its FREE!