Millionaire Blueprint Review
Program: Millionaire Blueprint
Website: millionaires-blueprint.co 
If your familiar with binary options, you may have heard of the Millionaire Blueprint program.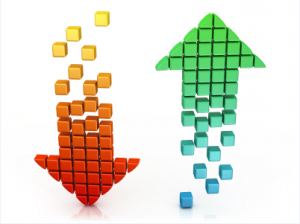 Binary options are trading signals that predict whether a particular stock will go up or down. If you can accurately predict whether a stock will go up or down, you can make a ton of money in the stock market.
Binary options programs are becoming increasingly popular. With the profit claims that these programs make, its no wonder so many people are interested in making money with binary options.
Although binary options itself is not a scam, there are countless binary options programs that are scams.
Did you know the FBI estimates that scammers steal over $10 BILLION worldwide with binary options programs? 
With the high percentage of scam binary options programs out there, I'm always cautious with any binary trading program that I come across.
What is Millionaire Blueprint about?
Millionaire Blueprint is a program that claims it has created a highly accurate (82% win rate) binary options trading software. They claim that you can use their fully automated system to place trades for you, and make profit completely on autopilot.
They claim that the software is 100% free to use, and has earning potential of $3,000 – $7,000 per week.
What I uncovered about Millionaire Blueprint
With profit claims like that, I myself was curious to see exactly what Millionaire Blueprint was all about, so I did a little research.
Well, my first question was why would they offer such a highly successful and profitable software program for free? The answer was easy enough to find, in fact it was right on their website.
Millionaire Blueprint is affiliated with stock broker companies, and they earn commission for every person that they refer.
Also as it turns out, the software itself may be 'free' but you have to make a minimum deposit of at least $250 into one of the stock brokers accounts before you will actually be able to use the system.
Well if the software works, $250 is no big deal right?
If the software works, I would gladly deposit $250 into one of the brokerage accounts to make up to $7,000 per week. Problem is the Millionaire Blueprint system has a dark past.
While doing my research on Millionaire Blueprint, I discovered that the system went by a different name once upon a time.
Millionaire Blueprint = Free Money System
The Millionaire Blueprint used to be called the Free Money System. It was a program created by a guy named "Walter Green".
The Free Money System was discovered to be a total scam, with some people losing thousands of dollars with the system. Walter Green himself turned out to be nothing more than an actor hired on to be the face of the company.
Thankfully the Free Money System disappeared from the internet for a while, but apparently its back. Rebranded as the Millionaire Blueprint software.
The creators of Millionaire Blueprint claim that they have a passion for binary option trading and they want to help people make money.
The reality is they want to earn as much commission from people like you by making false earning claims and scamming people out of their money.
Is Millionaire Blueprint a scam?
Yes. Its safe to assume that the creators of Millionaire Blueprint are up to their same old tricks. I guess they were hoping for a fresh start by giving themselves a new identity and separating themselves from all the scam reviews they acquired with the Free Money System.
My Opinion
There are a ton of scam binary option programs out there. My advice is to be cautious with any program that claims you can make thousands of dollars overnight.
Well don't just be cautious.
Don't believe them.
Even with a legit binary options program, its a risky business. In all honesty binary options trading is akin to gambling. Every trade that you make is a risk, no matter how accurate they claim their software is.
My Recommendation 
Helping people like you avoid scams is part of what I do here at The Wealthy Bum. The other part is guiding people towards legit ways of making money online.
Avoid the binary option scams and check out my #1 Recommendation for making money online. Its FREE!