Squishy Cash Review
Program: Squishy Cash
Website: squishycash.com 
Its easy to earn with Squishy Cash!
At least thats what they tell you.
I didn't believe them.
So I was interneting the other day, as I'm known to do, and I came across a website called Squishy Cash. Obviously I'm intrigued by the stupid name, and I'm mindlessly lured to the website like a moth to a lightbulb.
After checking out the site for a bit, I decided I would write a review of Squishy Cash and share my opinion with everyone who cares. So, no one basically.
What is Squishy Cash?
From what I gather, Squishy Cash is a website that will turn you into a bear that wears a sweet gold chain. I mean, I think thats right. Correct me if I'm wrong.
Apparently they are also a offers site where you can earn cash and or prizes for completing various offers. There are plenty of these offers to choose from. The offers can be categorized as:
Trials
Surveys
Cashback from shopping
Some of these offers are free to participate in, but some of them also cost money to join.
The trial offers are usually the ones that you earn the most with, but they also tend to cost money to participate in.
I noticed that even most of the free trials require you to use your credit card to do them. These are the ones that you have to be careful with. If you forget to cancel the trial before the free period ends, you will be billed for the full cost of a membership.
The companies that offer these free trials actually bank on people forgetting to cancel. They don't make it any easier by having the cancelation process an arduous task.
There are some free offers to participate in. These include joining similar websites, taking surveys, or applying for credit cards.
Even though these offers are free, I found that I wasn't comfortable providing some of the personal information that they required.
Can you make money with Squishy Cash? 
Yeah, its possible to make money with Squishy Cash.
No, you won't make a living with Squishy Cash, but its possible to make a little money. Emphasis on the word little.
The problem with offer sites is that everything is time consuming. When you consider the amount of time it takes you to make $5, the hourly wage turns out to be pennies. These types of sites just never seem worth the trouble considering there is much better ways to make money online.
Cash or chips
Squishy Cash credits your account in two forms of payment. Cash and chips. You can earn both with some offers, while other offers will give you either one or the other.
You can use either form of currency to get prizes or gift cards.
I thought this approach was kind of stupid, and added to the overall time consuming aspect of the program.
Since you need to reach a minimum balance to cash out with both the cash and the chips it adds to the amount of time it takes to reach the point of being able to cash out.
I mean it would make more sense if they just used one or the other.
Is Squishy Cash a scam?
No, but I don't recommend you waste your time. At the end of the day, these types of sites are in the business of making money for themselves. They aren't trying to make it easy for people to cash out, make money and leave. The longer people are active with the program and doing offers, the more money they make.
My recommendation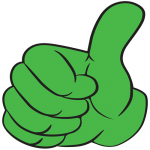 When it comes to making money online, I suggest you do it with a business of your own. I used to try to make extra money online with websites like Squishy Cash, and countless other survey websites.
I didn't know anything about starting my own online business until I came across Wealthy Affiliate.
Wealthy Affiliate taught me how to start up my very own online business and turn it into a full-time income.
If you would like to learn how to build your very own, profitable online business, check out my #1 Recommended program. Its FREE!