CB Passive Income Review 4.0
Product: CB Passive Income 4.0
Owner: Patric Chan
Cost: $47/monthly – $97/one-time
Before I got involved in my current online business of affiliate marketing, I dabbled in a few make money from home programs.
One of those programs was CB Passive Income. It was version 2.0 at the time.
Recently I noticed that the creator of CB Passive Income, Patric Chan, released an updated version of his program; CB Passive Income 4.0.
My original opinion of the 2.0 version wasn't very good if I'm being honest. I actually tried to work the program, but ended up returning it for a refund before the 60 day money back guarantee expired.
I am interested in doing a comparative CB Passive Income review, to see if the new 4.0 version is improved enough to warrant a recommendation.
What is CB Passive Income?
CB (Clickbank) Passive Income is a program created by a guy named Patric Chan.
Clickbank is a digital marketplace where people like Patric Chan can sell their products.
The program's main premise, and your job, is to get people to join a mailing list. Through this mailing list, your referrals will periodically receive promotional offers.
Commission is made when one of the people you referred to the mailing list, purchases one of the promo offers.
Why would someone join this mailing list?
To help you get people to join the mailing list, Patric Chan provides you with some free 'prepared products' to offer. The free products are just digital e-products.
If 'Mike Smith' enters his email address, he will get one of these free products.
Once 'Mike' enters his email address he is added to Patric Chan's mailing list. From there on out he will receive promotional offers from Patric Chan's automated emailing system. Any purchases that 'Mike' makes while subscribed to the mailing list will earn you (and Patric Chan) commission.
The system sounds like it could work, but when I gave it a try, it was lacking in a few key areas.
What I didn't like about CB Passive Income 2.0
When does the passive income part start?
One of the main appeals of the CB Passive Income program was the promise of earning income with little to no work. Patric Chan told me that him and his team were going to do the work for me.
Its hard to earn passive income when your constantly trying to drive traffic to the 'secret web page'.
The initial cost isn't the only cost
Once I paid for the system and started the program, it became apparent that I was going to be pressured to make additional purchases. The worst part was that these additional costs weren't optional. If I wanted to have control of the email list I would have to make an additional purchase.
Bad reviews
I started to realize that CB Passive Income was getting some really negative reviews. That didn't help my efforts of trying to promote the damn thing. Nor did it reflect well on me as a person.
The training kind of sucked
The training was not very informative. Keep in mind that I was new to making money online, so I had no idea how to go about driving traffic to a 'secret web page'. If you have experience with internet marketing, this wouldn't be an issue for you. If your a newbie, you will be searching for additional help.
No additional help
If the training is confusing to you, there is no member forum or group of people that you can converse with if you need help. Your kind of on your own with the program. Its sort of a crappy feeling when your new to internet marketing. I kind of felt like I was trying to figure everything out on my own.
Its mostly spam
If you eventually get people onto the mailing list, they are going to receive regular offers from Patric Chan's automated email responder. They certainly aren't going to buy everything that Patric Chan is promoting. In fact they are likely going to view it as spam. I know I would.
Can you make money with CB Passive Income?
I can only speak from my experience with the program, but I didn't make any profits with CB Passive Income.
Like I stated earlier, I worked the program for close to 2 months. In that time I managed to get 33 subscribers to the mailing list.
I was totally new to internet marketing, so I mainly promoted the product on social media, because thats all I really knew how to do. Like I said, the training sucked.
Of the 33 subscribers, none of them made any purchases.
Thats 0 conversions for me.
I'm not going to say that YOU can't make any money, but certainly didn't.
When Is Patric Chan going to do work?
I was curious to see what type of work our buddy Patric was doing for us, so I added an email address of mine to the mailing list.
The first month after subscribing to the mailing list, I received 6 emails from Patric.
The second month I only received 3 emails.
Then in the 3rd month, after I had already received my refund for the program, I received roughly 5 emails.
I unsubscribed from the mailing list after that.
The low volume of emails that Patric was sending out isn't the only thing that was concerning. The emails were very spammy. The products that he was offering all sounded like too good to be true scams.
Its no wonder I didn't get any conversions.
What's new for CB Passive Income 4.0?

With the release of version 4.0, CB Passive Income now offers mobile features which are supposed to help increase the amount of subscribers that sign up for the mailing list.
The 'secret web pages' have been mobile optimized to allow visitors to opt-in to the mailing list through their Facebook accounts without having to enter their email address.
This is a nice new feature, and I can see how the increased ease of use might increase sign-ups, but it really doesn't address the issues that I had with version 2.0.
Not to mention, if the products aren't converting, the increased sign-up's are pointless
At the end of the day, I just think the foundation of the CB Passive Income program is flawed.
Patrick Chan's scheme
Now that I have more experience with internet marketing I can see how much Patric Chan benefits from people purchasing his system.
Patric Chan tells us that he will do all the work for us, but the fact is, we are doing the work for HIM.
When it comes to internet marketing, there is a common saying;
"the money is in the list"
If you have a mailing list, you can promote products and make sales. The bigger the list, the more profit potential you have. Makes sense right?
How Patric benefits from all of this
Well right off the bat, Patric benefits from you purchasing his CB Passive Income system. $97
Patric benefits when sales are made through the mailing list.
Patric benefits IMMENSELY when YOU build up HIS mailing list
Imagine how many people Patric has on his mailing list to date.
He first introduced the CB Passive Income program back in 2013.
So for close to 5 years people have been building his mailing list for him.
I would say that his mailing list is probably in the millions by now.
I can't even imagine how much money he earns from that mailing list alone. Lets just say: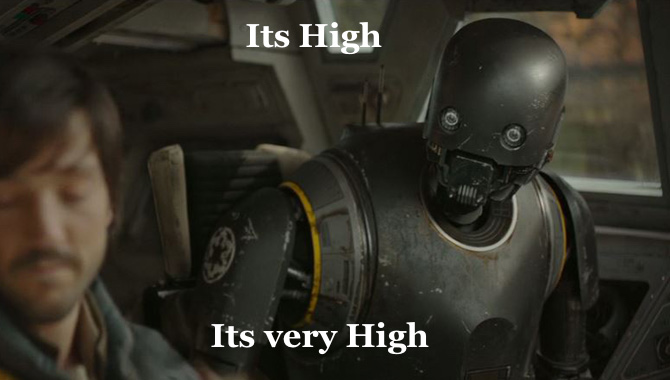 One of the good things about the CB Passive Income system is that it is backed by Clickbank which requires Patric Chan to offer a 60 day money back guarantee. So if you decide to give the program a shot, you can rest assured you will get your money back if when you decide not to keep it.
Its funny, even when people request a refund, Patric Chan will still have benefited if you helped add to his mailing list.
Is CB Passive Income a scam?
Not entirely. But I don't recommend it. Some people really do make money with the program, albeit not very much, and certainly not a full time income.
The real person benefiting from all of this is Patric Chan.
What he has done with his program, is created a way for him to use people to help build his mailing list.
The idea of passive income was enough for me to give CB Passive Income a try, but the reality is, its anything but passive.
Give this alternative a try
As I mentioned at the beginning of this article, I tried multiple making money programs before I found something that worked.
Part of what I do here at The Wealthy Bum, is help people steer clear of scam making money programs, and programs that simply don't work.
On the flip side, I like to recommend alternative programs that I myself use and make money with.
So, check out my #1 Recommended program for making money online. I used it to create a full-time income, and work from the comfort of my own home. The best part is its FREE!
Thanks for checking out my CB Passive Income review
Any thoughts or opinions? Leave them below ↓
Cheers,
Derek