Name: Survey Compare
Website: surveycompare.net
Owner: Marketing VF Ltd.
Price: Free
Rating: 40/100
I received a few requests to review Survey Compare. To be honest, I don't get why so many people are into taking online surveys. I mean I can see the appeal based on some of the earning claims that they make. But based on my many reviews of survey programs, I've yet to see one live up to the hype.
Today there are quite a number of online survey sites that offer web users the chance to complete surveys for cash (I'll call it pennies).
Even if you're hellbent on taking surveys, I suggest you do your research on each company before joining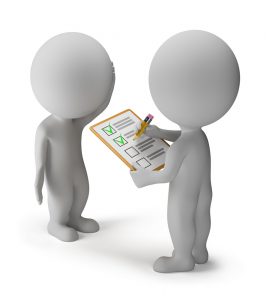 them, so all your effort and time won't be in vain. Survey Compare is one of the many online survey sites that claims to reward you for taking surveys.
The big questions are "Does it work?" or "is it just a scam?"
Well, I cannot just say the site is a flat out scam, but there are quite a lot of issues that I see with the program.
But hey, that's just my opinion, right? If you're insistent on knowing more about this company, I recommend you read on to find out if they're worth a shot in my Survey Compare review.
---
What Is Survey Compare?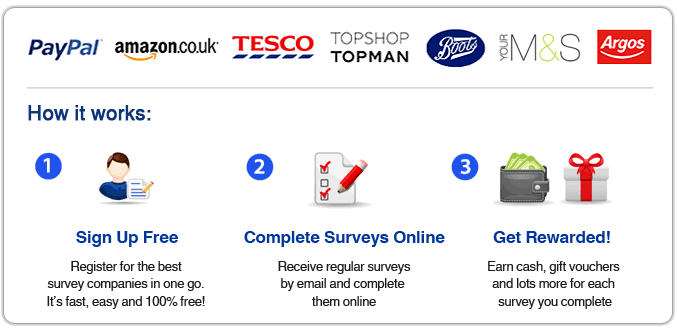 Survey Compare is a UK based company that claims to assist clients in finding honest and trusted survey companies and bring each and every one of them under one roof. The parent company of surveycompare.net is Marketing VF Ltd.
They state on their site that they collaborate with reliable survey companies and bring them in one place to give users the opportunity to access them, sign up and use the multiple sites at a go. They also claim to do this without getting a dime from you.
Looking at all these claims makes you believe that Survey Compare is a kind and caring company.
I mean, they let you in on all the best survey companies out there and let you sign-up to all of them at once.
Well, I hate to break it to you, but they're only redirecting you to all those sites via their referral links. I guess you know what that means right? If you're still a bit confused, join me in the next section!
---
Does Survey Compare Work?
For starters, signing up to Survey Compare only provides you with a list of companies that have available surveys in your area. They encourage you to choose as many as these companies as possible so you can take as many surveys as possible.
In essence, the more surveys you take, the higher your earning potential.
The truth is that surveycompare.net is only a website that brings you a couple of survey sites in a very attractive and visually appealing way. Their primary goal is to get you to sign-up to those sites through their links. They make you believe you can earn with the site and collect some of your personal data in the name of signing up to "something."
In reality, you're only giving your personal info to the owners of Survey Compare and signing up to their email list. The next thing they ask you to do is to sign up to other survey sites which you do through their affiliate links.
So at the end of the day, you're not only going to receive promotional emails from them, but you're going to make them richer each and every time you complete surveys on any of the sites you just joined.
The bottom line is Survey Compare won't make you any money, rather, you'll make them money!
---
Key issues With Survey Compare
As I mentioned earlier, all Survey Compare is going to do is have you sign up for a number of different survey panels. When you complete the surveys, you make them money. In this section, I'm going to highlight the issues I have with this survey site and why I do not recommend it to you!
Issue #1: 
Signing up to Tons of Sites
When it comes to taking surveys, I recommend joining one or two sites to see if the whole process is worth your time and effort. Survey sites like Survey Compare have a much different view. They want you to join as many sites as possible only because most survey sites have a referral program. I guess you know how the entire referral process goes; you earn them money each time you complete a survey.
Issue #2:  
Splitting Earnings
The biggest problem with Survey Compare is splitting up earnings. As we know, the first thing required of you when joining the site is to sign up for as many survey sites as possible. What you should be aware of is that each of these sites has their own minimum cash out amount.
The average for many survey sites is $10. This only means that before you get any money in your pocket, you'll need to earn at least $10 on one website. For instance, you could sign up for four survey sites and earn $36 and still not have a dollar to your name simply because you haven't reached the cashout amount on any site. In essence, when you split up your earnings you're more likely to give up and be left with $0 for your precious time and effort.
Issue #3:
Just Too Complicated
I find the part of signing up to multiple other sites to be confusing. All the individual sites you'll be working with will be sending you emails with survey links. You'll also be getting paid by each survey panel, and this implies that you'll have to check each account to see your earnings.
If you really want to join multiple survey sites, I recommend you do it on your own and leave Survey Compare out of the picture. It's basically the same process, and you'll get to avoid giving away your referral income to some big company.
---
So, Is Survey Compare a Scam?
Survey Compare is not a complete scam, because there is some earning potential with the program. How much earning potential is grossly over exaggerated though.
The problem with Survey Compare is that they exaggerate their claims in order to attract more people. The more people they enlist, the more money they make through their referral links.
In my opinion, I suggest you ditch Survey Compare and look for a better way to earn cash online. I won't say this company is a complete scam, but it's sure to do more harm than good. For the most part, Survey Compare will have you split your earnings among survey sites, and I find this to be super annoying especially when you're looking to get the money you've worked hard for.
---
I Know Why You Are Here
You are interested in making money online! Am I right? Unfortunately with survey sites, even legit ones, the earning potential is very low. Plus they are very time consuming. I know, I actually spent some time making extra money taking surveys in the past. Eventually I dropped the survey sites and learned how to start up my own online business. Check out the program I used and my #1 Recommendation for making money online. Its FREE!