21 Step Millionaire Coach Review
Name: 21 Step Millionaire Coach
Website: 21stepmillionairecoach.com
Owner: Mark
Price: $97
Rating: 10/100
So I was checking out 21 Step Millionaire Coach recently. I watched the video and couldn't stop myself from cringing at all the TERRIBLE PAID ACTORS that they hired to do their testimonials. It was almost unwatchable. But for the sake of this review I trudged on.
I was starting to lose interest in the video, until 'Mark' told me that the program will only be available for a limited time!! Clearly I had to act, and I had to act FAST! Apparently the program was a private invitation to me and to me only, at least that's what Mark told me.
All joking aside, 21 Step Millionaire Coach is a program that pays people like you to sell the program for them.
So basically the company wants you to purchase the program, and then promote it and try to get others to buy it as well. The program is nothing more than promoting the program.
The 21 Step Millionaire Coach scam
After reading countless 21 Step Millionaire Coach reviews of people losing thousands of dollars with this program, I decided not to invest $97 into purchasing the program.
Instead, I decided to dig around the internet and see what other information I could find about the program and share it with you so that you could make an informed decision if you decide to purchase the program for yourself.
As per my initial suspicions, the testimonials from the promo video are nothing more than hired actors. I did some digging around and found a couple of them offering their services on Fiverr.com.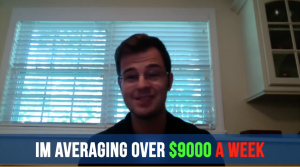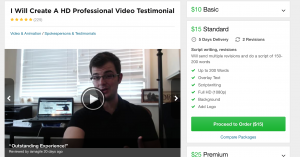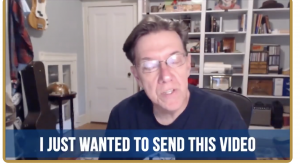 Basically 21 Step Millionaire Coach paid these actors to perform a video testimonial.
Can you make money with 21 Step Millionaire Coach?
Technically, yes you can if you do a good job promoting the program. You will be selling the same thing that you bought, to others.
You better be a good salesperson, because that $97 that you spent is just the initial fee. During the course you will be urged to purchase a licensing right in order to sell the product to others. This licensing right cost close to $2500.
After seeing this, I understood why there were so many angry testimonials from people stating that they lost thousands of dollars with the program.
So, is The 21 Step Millionaire Coach a scam?
This wasn't a very in depth review, but from the paid actors to the huge hidden fees, the problems with this program are glaringly obvious. Its a program designed to make the owners of the company rich, and offer little in regard to value to its members. Its not a total scam, because you do have small potential to make money if you are able to sell the product. But they are using very shady and deceptive tactics to get people to buy into the program.
I know why you are here!
You are interested in making money online! If you had high hopes for 21 Step Millionaire Coach, I'm sorry to disappoint. The fact is there is thousands of scam programs just like it.
Here is my suggestion:
Check out my #1 recommended program for making money online. Its not a scam and they won't steal your money (because its FREE).