Millionaire Bizpro review
Program: Millionaire Bizpro
Price: $17+
Hey there. Thanks for stopping by to check out my review of Millionaire Bizpro.
Millionaire Bizpro claims that you can make over $1,000 daily with the program. And that you can start earning right away.
That sounds good.
If you're here, chances are you have interest in giving Millionaire Bizpro a try, but wanted to find out if the program is legit.
Understandable.
There is no shortage of scams on the internet.
So lets take a look at Millionaire Bizpro and see which category it falls into. Scam or legit?
For starters, what is Millionaire Bizpro?
Promo video:

Most programs don't tell you how you will be making money with the system. Something I like about Millionaire Bizpro is that they actually tell you what the program is about on their website.
Straight from the horses mouth:
Selling others peoples products and earning commission is called affiliate marketing. The creator of the program, Derek Maxwell claims that you can earn these commissions totally on autopilot and in as little as 2 days.
Honestly that sounds a little fishy to me. I make money online with affiliate marketing, and I can testify that it takes much longer than 2 days to start earning consistent money with affiliate marketing.
Sure you could get lucky and maybe make a sale in 2 days, but consistent income takes time.
Some things I don't like about the program
1. Millionaire Bizpro uses actors for their testimonials
For some people, the testimonial videos are what makes them buy the program. Do you think that they would buy into the program if they knew that the people were actors? Doubt it.
Check out Megan: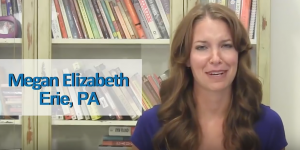 In the promo video, Megan says that she is a tiny bit nervous because she has never recorded herself on video before. Oh really?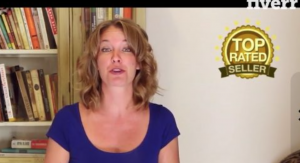 I find it hard to believe that Megan achieved "Top Rated Seller" on Fiverr if she has never recorded herself on video before.
Fiverr is a website where you can hire the services of people like Megan, to perform a video testimonial for as little as $5.
Check out some more Fiverr actors: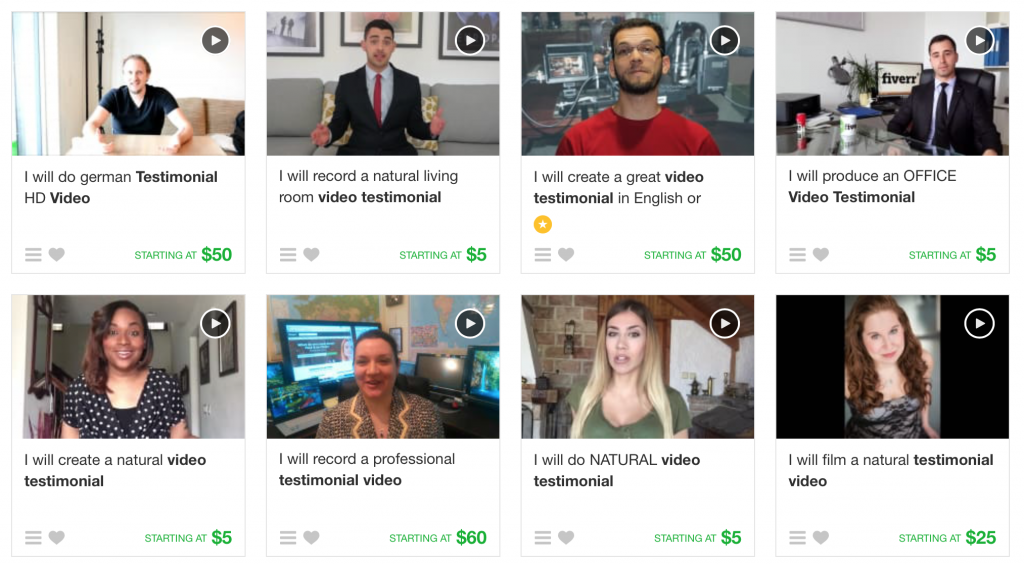 Naturally Megan isn't the only Fiverr actor of the Millionaire Bizpro bunch.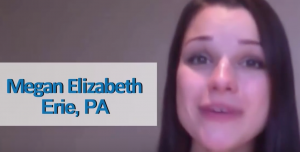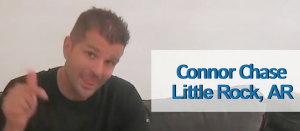 2. $17 is just the beginning
Unfortunately the $17 cost of the program isn't all you will be spending. Millionaire Bizpro is ripe full of upsells including
A basic monthly membership fee of $37.95
Free traffic generator (necessary for getting people to your website) $347/yearly
I hardly call that a FREE traffic generator. I might call it a $347 traffic generator though.
3. Not much of a future with this business
The program itself offers some training videos, but its lacking in 1-on-1 support. Training videos certainly aren't going to answer all of the questions you have when it comes to building an affiliate marketing business.
Also encouraging you to use a traffic generating program certainly doesn't set you up for long term success.
The key to succeeding with affiliate marketing is to receive training that educates you in all aspects of the business.
Are you looking to start a online business? If you are, don't you want to create a business that is going to earn you money not only today and tomorrow, but in 15 years from now?
My opinion of Millionaire Bizpro
Is Millionaire Biz Pro a scam? Not quite. But I don't recommend the program. You might be able to make some money with it, but the earning potential is grossly exaggerated. Also the paid actors lying about how much they earned with the program is a major turn off for me and very misleading.
Try this instead 
Affiliate marketing is a legitimate way of making money online. I actually do affiliate marketing full time from home. I have 4 affiliate websites that all earn me income.
I got my training from a program called Wealthy Affiliate.
Wealthy Affiliate is a training center/online community. At WA you will learn how to create a profitable affiliate marketing business. No experience is necessary. When I got started, I had no prior experience whatsoever.
Wealthy Affiliate actually offers free memberships, so if you have a desire to build a online business from home, I definitely recommend you check it out.
I actually did a full review of Wealthy Affiliate. You can check it out HERE.
Thanks for stopping by to check out my review of Millionaire Bizpro. If you have any questions or comments regarding the program, fell free to comment below ↓
Thanks,
Derek