Program: My Online Franchise
Owner: Tim
Price: $49
Are you interested in making money online? ??
Did you hear about the My Online Franchise System and wonder if this program can help you build a profitable online business? ?
Well I do make money online, and I review programs like My Online Franchise.
Some of the claims made by My Online Franchise are pretty bold so I decided to take a look at the program and see what I could uncover. ??
Let's take a look see…
My Online Franchise Review
During my research of MOF (My Online Franchise) I started to notice some similarities between it and some other programs that I have reviewed in the past.
For starters, it doesn't really exist.
Whaaaaaa!?
Yes, you read that right. MOF is merely a funnel to a multi-level-marketing program called MOBE (My Online Business Education).
Simply put, the creator of MOF is trying to earn a commission off of you by getting you to sign up for the program that they are promoting called MOBE.
Pretty sneaky huh?
Unfortunately this isn't all that uncommon. In fact I have seen this done many times before by affiliates of the MOBE program.
They create a "program" that promises people like you the chance to make huge profits. All the while, they have an ulterior motive of just trying to earn a commission off of you.
The MOF system costs $49, but they promise you profits up to $1,000 per day. That sounds pretty sweet, too bad it's all nonsense. Bummer.
As I mentioned earlier, the creator of MOF is trying to push people towards purchasing a membership in the program they are really promoting; MOBE.
If you watched the full promo video, you will notice that they make no mention of MOBE anywhere.
Funny enough, this goes against the MOBE Income Disclosure Policy:
"MOBE wants to ensure that our customers are fully informed prior to purchasing"

"These disclaimers must be shown at the beginning and end of a video that discusses any form of income potential"
Clearly the creator of MOF decided to forgo this disclosure policy. Maybe they figured they would have a better chance of converting you to a profit if they made no mention of MOBE. They were probably right about that..
MOBE
All this mention of MOBE, but what exactly is it?
Well, MOBE is a MLM (multi-level-marketing) program (pyramid scheme) that offers people training on how to earn money online through affiliate marketing.
Naturally they also have an affiliate program, so that members of MOBE can promote the program and earn commission. I.e: My Online Franchise
I personally have come across MOBE many times in the past, and I can tell you first hand that they do not have very favorable reviews online including a bad standing with the Better Business Bureau.
Whoa, that's expensive!
Aside from its unfavorable reviews, the other big turnoff about MOBE is the price of joining. With prices ranging in the thousands of dollars!
With membership fees as high as this, you can clearly see why the creator of My Online Franchise would go to such lengths to try and get people to sign up for MOBE. The commission potential is huge for MOBE affiliates if they can dupe someone into buying.
So can you make money with My Online Franchise (MOBE)
As you can clearly see, if you decided to purchase My Online Franchise, you would eventually be directed towards purchasing a membership in MOBE.
So, the question is can you make money with MOBE?
Sure, the possibility to make money with MOBE exists, but I certainly do not recommend it.
If you actually take a look at the earning disclosure found on MOBE's website you will see that:
"the average active MOBE consultant generates less than $700 per year in commissions."

With the price of membership in the thousands of dollars range, it could take you a couple years to start seeing a return on your investment.
Is My Online Franchise a Scam?
 
Based on everything that we discussed about My Online Franchise I would say that the program fits the definition of a scam to a T.
Don't be fooled by the sales video and the seemingly positive testimonials. These testimonials are easily faked, and I have seen it time and time again.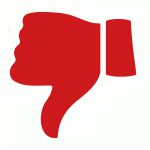 I absolutely do not recommend MOF or MOBE for that matter.
Consider this alternative?
The fact that you are here shows me that you are interested in creating a online business. I think that is awesome!
As you can clearly see, it's tough to separate the legit opportunities from the scams. It sucks but the fact is there are way more scam programs out there than legitimate ones.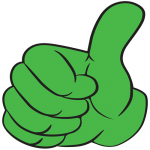 If you are tired of trying to figure it out on your own, I'd like to suggest you take a look at my #1 Recommendation for building a online business.
It's a program that I got started with and was able to build a full-time home based business without any prior experience.
The best part is you can get started for free.
Thanks for stopping by to check out this My Online Franchise review. If you have any questions or further insight into this program, I would be happy to hear about it in the comments below ↓
Cheers,