I guess most of you have probably come across sites that claim to give you a chance to earn full-time income taking surveys. Well, call me a buzzkill but the truth is YOU CAN'T.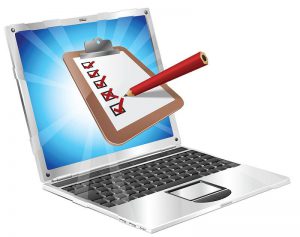 Yeah, we know that you can actually earn cash taking online surveys, but surveys don't pay enough to earn you thousands of dollars.
Today it's very easy to find sites that tell you how you can earn thousands of dollars completing online surveys. One site that claims to have a big secret to giving you financial freedom via paid surveys is Paid Survey Authority.
The site is run by a lady known as Michelle McAllister, who claims to have been giving people a chance to earn big cash with surveys since 2008.
Product: Paid Survey Authority
Website: paidsurveyauthority.com
Owner: Michelle McAllister
Price: $97 or $37
Who is the site for: Folks who want to make quick cash taking online surveys.
What is Paid Survey Authority About?
Well, it's pretty simple. If you're willing to pay the fee, Michelle will show you how you can get involved with a number of sites that will let you take surveys for cash. In short, the Paid Survey Authority claims that it can give you a 'secret' if you pay $37.
So what's the big secret?
You get to see the online paid surveys that pay the most. Ms. McAllister is the one with the key to success,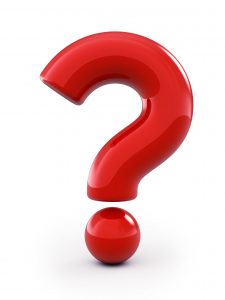 and she will give it to you for $37. Hilarious.
After looking into it even a kid can tell that Paid Survey Authority is a scam.
This site does nothing but give you wrong information, take your cash for a list of well known survey sites and some so called training.
Reasons Why Paid Survey Authority Is A Scam?
1. Overhyped Sales Page
This paid survey authority scam is simply stunning. The PSA sales page is packed with tons of "paid people" claiming that they're making thousands of dollars on a monthly basis thanks to Paid Survey Authority.
The whole BS doesn't stop there.
The rest of the page keeps babbling about high paying surveys, huge incomes and the "big secret" to making more.
The worst part is that this site doesn't even provide you with special surveys, they just give you a list of your regular survey sites to join. The same ones you find everywhere! So what's the $97 or so called $37 for?!
Multiple times they keep showing people making $4000 a month TAKING SURVEYS! That's simply not possible!
---
2. The Site Owner Is Not Even Real.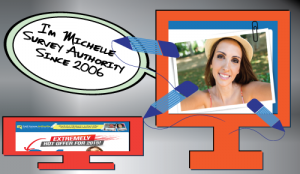 Who is "Michelle McAllister"?
I know she's the acclaimed founder of the Paid Survey Authority scam but who is she?
There are photos of Michelle McAllister on the site, but guess what? They aren't real!
You can easily find this person that claims to be "Michelle McAllister" everywhere on the web because they're stock photos. You can even find the same picture promoting other products that are not related to Paid Survey Authority. The photo is even up for sale at Dreamstime, a company that sells stock photos.
---
3. Weird Discount Trick
Another reason that makes me believe Paid Survey Authority is a scam is their discount drama. It's just pure desperation to rip you off.
If you're new to this, there's a high chance you might have missed the whole discount part when you're trying to exit the page or refresh it. Remember, their initial price is $97, then when you're about to purchase, it will be discounted to $37. Now if you go ahead and refresh the page, you will bluntly be asked to remain on the page and buy for $27. Wow! This is a common tactic done by programs that offer no real value.
It's very clear that they just want to get your money by any means possible.
---
Let's make a list of the Pros and Cons of this site
Pros:
It's a ClickBank product. This implies that you can get a refund if you're dissatisfied with the service. Trust me, you will be.
Cons:
• Misleading video testimonials
• Unnecessarily overhyped
• The owner is a stock photo
The Verdict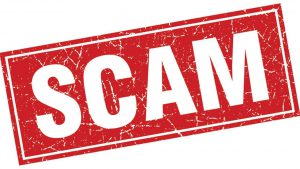 Is Paid Survey Authority a scam? Yes, absolutely. This could be the worst paid survey site on the internet; even the acclaimed owner is nothing but a cheap stock image. So we don't even know who owns the site since the domain name is privately registered.
So the thing is you won't make any real money with Paid Survey Authority. Nevertheless, if you're into taking online surveys, you can find quite a number of sites that pay for your services, or you can get into other online businesses. Check out my #1 recommendation for making money online. Its free.
I actually used to make some extra money taking surveys, you can read about it in my article Can You Make Money Doing Surveys?
With this Paid Survey Authority review, you can be fully assured that this paid survey site is a big scam. The fact is they are trying to profit off providing information that can easily be obtained for free.
Do you have a experience with Paid Survey Authority? Comment below.