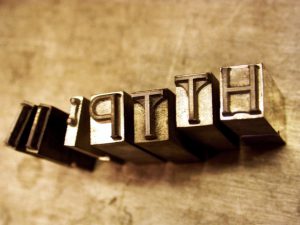 Looking for a web based business idea? I can help you with that.
I've been involved in many web based businesses. And honestly, most of them flat out suck.
There are so many scams on the internet, its hard to separate the wheat from the chaff. What makes it even harder is that most of the scams sound pretty good. Most people get sucked into internet scams because lets face it, they are very convincing.
Well I'm not going to try to sell you anything. But what I will do is give you a small list of proven methods I myself have used as a foundation for my web based businesses.
Retail Arbitrage
If you never heard of retail arbitrage, its the process of 'buy low sell high'. The bread and butter of every retail arbitrager is sale and clearance items, and discontinued items.
If your interested in retail arbitrage you will need a few basic things to get started.
A selling platform to list your item. Ebay, Amazon, Etsy etc…
Price checking tools. Ebay app, Amazon app etc..
As a retail arbitrager you will spend most of your time browsing sale and clearance items. Discontinued and 'last season' items are also great items to look out for.
Here is a few stores every retail arbitrager has on their shopping list:
Toys R Us – Toys are always popular. Did you know Toys R Us has an entire section dedicated to sale items? Check prices as you browse.
Gamestop – Video games and video game merchandise is wildly popular. Gamestop always has tons of games on sale. Simply browse their selection and check prices on your phone as you go.
Malls – If you cant find any sale items in the mall, your simply not trying, or sleepwalking.
Drugstores – Personal care items and make-up are always in demand. Walgreens, CVS, Rite-Aid, always have sales.
Marshalls/TJ Maxx/Homegoods – These stores specialize in 'last season' and discontinued items at huge discounts. Shop for brand name items and check prices on Ebay as you go.
Going out of business sales – <—- Nuff said
Pros of Retail Arbitrage
You can turn pretty significant profits on some items
You get to work from home, when your not out shopping
Cons of Retail Arbitrage
It can be time consuming shopping for good deals
There is no guarantee you will sell a particular item
---
Drop Shipping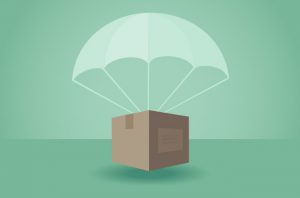 Drop shipping is a pretty easy business to get into. Drop shipping is the process of selling items that are supplied by a distributor of your choice.
A good example of a distributor is Amazon. If you head over to Amazon and find X item for sale for $20, you can go over to ebay and list the same item for $25.
Once someone makes a purchase, you head back over to Amazon, buy the item, and have it shipped to the ebay customers address.
After ebay fees are deducted you will only profit a few bucks on that item. Thats why quantity is the name of the game with drop shipping.
There are many distributors to choose from. Amazon being the most popular, and its free to use. Most other distributors charge membership fees.
If getting involved in drop shipping, here is a few things to remember:
High profits are only achieved through a high volume of sales. This can take time to reach if you are a new seller.
There will be competition. Research and choose items that do not have a lot of competing sellers.
Pros of drop shipping
Once you establish a high level of sales, profits can be quite high
The drop shipping business is 100% work from home
It can be completely free to get started
Cons of drop shipping
It can take a while to reach a high volume of sales. Most drop shippers give up before this level is reached.
It can be very time consuming researching and listing products.
---
Affiliate Marketing

I feel like I saved the best for last with this one. Thats not to say retail arbitrage, and drop shipping can't be good web based businesses. Affiliate marketing is just on another level in my opinion.
Affiliate marketing is where you promote other peoples products or services, and earn commission if a sale is made through your marketing efforts.
What do you need to get started?
Here is a list of things you need to get started with affiliate marketing:
A product to promote
A website to promote the product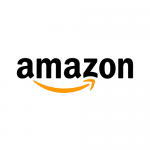 The first thing you need to do is find a company that offers an affiliate program. Companies that offer affiliate programs are paying people like you and me commissions for helping them sell their stuff.
There are hundreds of affiliate programs to choose from, but a very popular company that offers an affiliate program is Amazon. Thats right, if you help Amazon sell any of their 480 million products, they will pay you commission for doing it.
All you need to do is head over to Amazon and set up a FREE affiliate account. Once you have your affiliate account, you can get a unique URL address for any product on the Amazon website. You will use these unique URL addresses on your website. This is how they track the sales that are made through your website.
The next step is to find a product that you would like to promote. Most affiliate marketers choose to promote products that they already know a lot about, or a product that they are willing to learn about. Its easier to promote a product that you are well versed in.
Once you have the product(s) you want to promote, its time to create your website. Don't worry creating a website couldn't be easier. Best of all I know a program that lets you do it for FREE.
Siterubix.com is a platform designed to let you build and host your very own website absolutely FREE.
You can play around with the Siterubix tool below and see if the URL you want is still available

Once you have your website created its time to start promoting your product. The best way to promote your product is by just talking about it. You can:
Review it
Highlight the benefits of it
Compare it to competing products
The main focus of your website should be to offer your visitors helpful information. The more informative your website is on the product, the more likely they are to make a purchase.
When I first got involved in affiliate marketing, I knew nothing about it. It was a learn by trial and error process for me.
I eventually found the website wealthyaffiliate.com. Its a source of information and training for affiliate marketers. It also has a huge community of over 800,000 members to chat with and ask questions. Membership is FREE and it can really help you get your affiliate website off the ground.
If you want to learn more about Wealthy Affiliate check out my personal experience of it HERE
Pros of affiliate marketing
Huge earning potential
100% work from home
FREE to get started
Earn money while your not working
Cons of affiliate marketing
There can be a lot to learn —> enter wealthyaffiliate.com
Choosing your product and building your website can take time
If you have any comments or questions, please leave them in the comment section below