Get Paid Review
Website Address: www.get-paid.com
Price: Free
Overall Rank: 40/100
Ever worked with an online market research company? I'm pretty sure most of us have heard or worked with some of these companies with the hope of earning a significant income to take care of our countless needs.
The fact is, a ton of people are interested in survey websites. The idea of taking a simple survey and getting paid for it, has a certain mass appeal to it.
Although taking surveys is 'easy' to do. Its very time consuming, and in my opinion downright boring! That's just my opinion though.
If you are familiar with survey websites then you may have heard of a company known as Get Paid.
Ring any bells?
I guess you might be wondering if this particular market research company actually works or if you can indeed "Get Paid" for your opinion.
If that's the case, I suggest you read on as I explore all that has to do with this company in my Get Paid review.
What is Get Paid about?
For starters, Get Paid is an online market research company that offers people a way to make extra money by just giving their opinion. The company has been operating since 2005. This site gives people the chance to earn money from home by completing market research tasks and giving them virtual coins in return.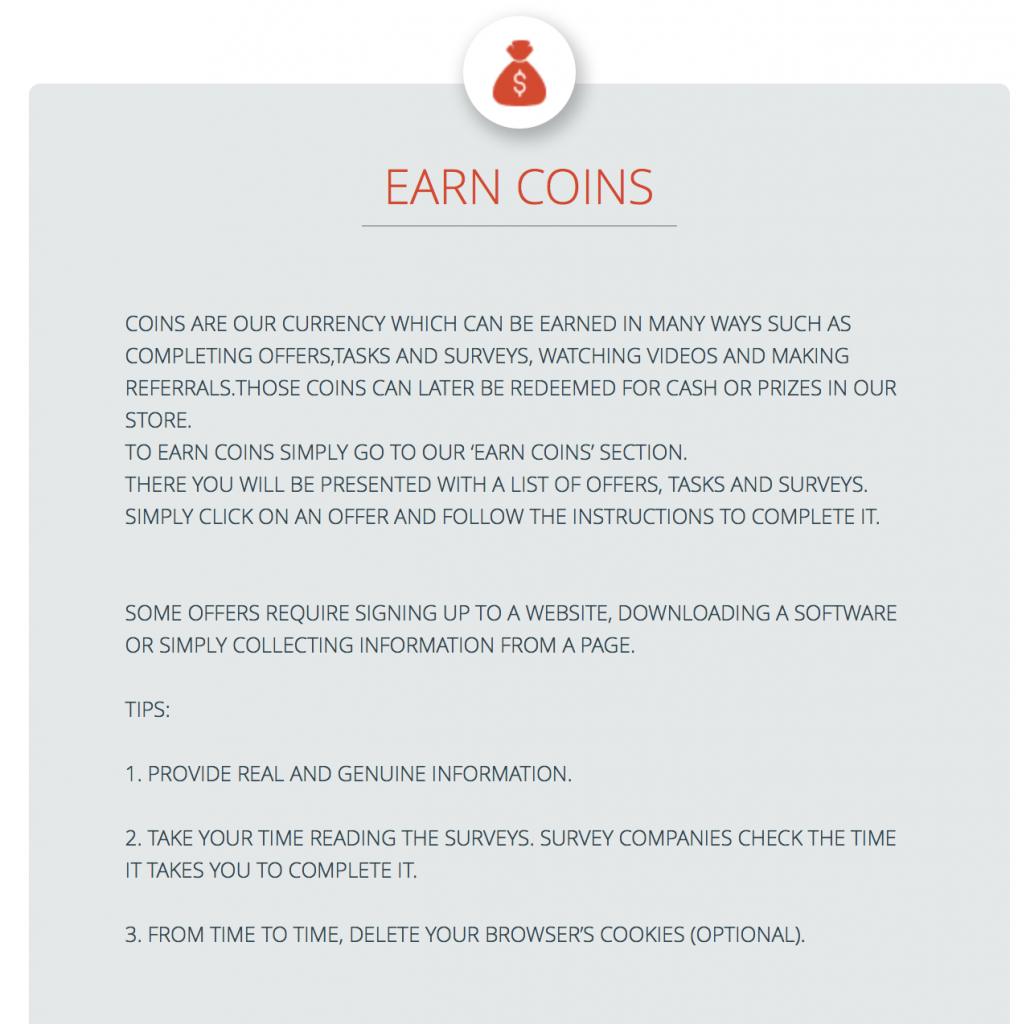 You should know that these coins are more of an online currency; in essence, they're not equivalent to real money.
Interesting parties have to sign up to this website for free, and they'll also get to receive bonus coins immediately the account gets activated.
How Does It Work?
As I mentioned earlier, get-paid.com has been around for a couple of years, and they happen to be paying their members without any issue. However, the cash you're likely to earn might not be able to take care of some of your basic needs. The website also offers several contests for its members as well as two levels unlimited referral program.
One good thing about Get Paid is that they have a low cash out limit ($0.50) which would be paid to you within two working days. So, by dedicating your time to complete different tasks, you can earn coins and convert the coins to cash at anytime you deem convenient.
Here are some ways you can earn money on Get-Paid:
Offers: The site allows you to find different offers which you must complete according to the specific instructions written there. Offers can be sort based on newest, coins and name.
Earn More: There are also several micro-tasks on the site, and you may likely make money by completing those tasks. It's important to note that some task requires members to attain a certain level otherwise they won't be able to complete the said tasks.
Daily Surveys: Surveys are more like offers but it requires you to provide some personal information, and you only get to participate if you meet their requirements.
Pay Per Click: At this point, you'll get it access different options, and each has a particular number of ads which reward you with coins. The thing is you must play by their rules otherwise your earnings will be reduced.
Referrals: The site also has a referral program which can help boost your earnings. However, the amount you earn here solely depends on your boost level. So the higher your level, the higher your earnings will be.
Watching Videos: Well, you can also make money by looking at video ads. The thing is that the video ads can give you the opportunity to earn lots of coins. But here's the catch; you need to sign up and also provide your credit card information to join the team. Some other ads require you to buy some products before you can successfully earn coins. What do you think about that?
What's Good About Get-Paid?
It's free to join.
The site has a very low withdrawal limit ($0.50). Moreover, the limit has been fixed over the years.
The Bad?
The money you earn with Get Paid certainly won't be enough to live off of. If your hoping to quit your job or make a full time income with the program you will be disappointed.
Most high paying offers require your credit card information, and this can work against you in the long-run. How? Well, you may likely be charged for products if you fail to unsubscribe after completing the offers.
Final thoughts on Get Paid
If your looking to make a little extra money, Get Paid might be a option for you. Don't expect to make a significant source of income with the program though.
My advice is to be careful when using your credit card to participate in the free offers. If you forget to cancel one of the memberships within the trial period, your credit card will be charged.
My Recommendation
I'm not a big fan of survey sites. I just believe there is far better ways to earn money online. Even though making money with websites like Get Paid seems easy, it is very time consuming and BORING! Not to mention most survey takers earn less than $1 per hour.
If you want my opinion for making money online, check out my #1 Recommended program. Its FREE!